Ideas for customizing your Jeep Cherokee XJ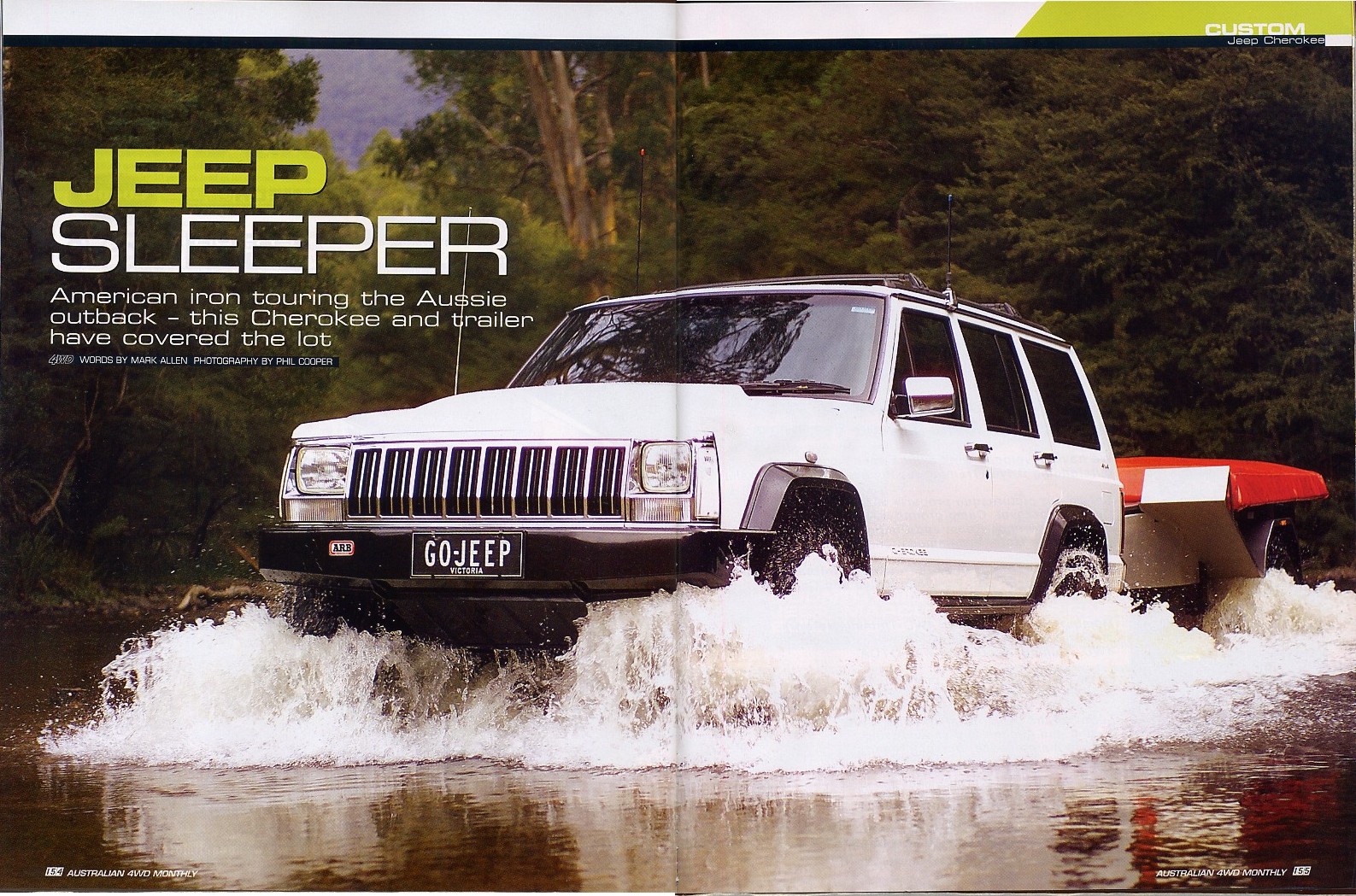 Chrysler Computer Fault Codes
Hesco Supercharger Install 4.0 ZJ
Jeep 4.0 Turbo

Dino's Tech Webpages

CTS Resistor Trick
Custom Stroker Exhaust
Custom Traction Bar
Dual Electric Fan Conversion
Electrical System Upgrades
Exhaust Pipe Sizing
IAT Sensor Relocation
Indexing the Distributor
Intake Manifold Heatshield
MAP Adjuster
Mustang 65mm Throttle Body Conversion
Oil Catch Can
Oiling System Upgrades
Oil Temperature Gauge Install

Info. Pages

Automotive Racing Formulae
Jeep 4.0 Camshaft Specifications
Jeep Dyno Graphs
My Favorite Sites
Jeep Cherokee forum XJ Talk.
Jeep Strokers forum Thinking about building a stroker out of your 4.0L engine, or already have, then look around this site for useful tech tips and info.
NAXJA forum North American XJ Association forums.
Off-road.com Cherokee America. Cool tech articles and info.
Tech Articles and Performance
Horsepower vs Torque Explained What's the difference, why it matters, and how to get it.
Building The Better Straight Six Engine Hesco stroker.
Dynomax Super Turbo Exhaust Dyno test of this performance exhaust system.
Inside The Inline Stroking Jeep's 4.0L Six, Part 1
Inside The Inline Stroking Jeep's 4.0L Six, Part 2
Jeep 4.0 Engine Upgrades Adding 26rwhp with an Airaid CAI, TB spacer, and JBA header.
The Power Squeeze How to use compression to maximize engine performance.
JP Magazine Adding 20rwhp/18rwtq to the 4.0L with simple bolt on upgrades.
Edge Trail Jammer Adding 21rwhp/30rwtq with a CAI, 62mm TB, and electronic module.